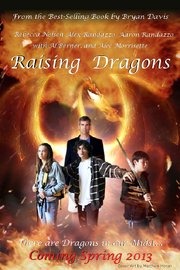 Pre-production
Edit
December 2008, Christian Friends Productions contacted Bryan Davis and asked him if they could make a low bugdet film of Raising Dragons. He said yes. The next three years consisted of writing and re-writing th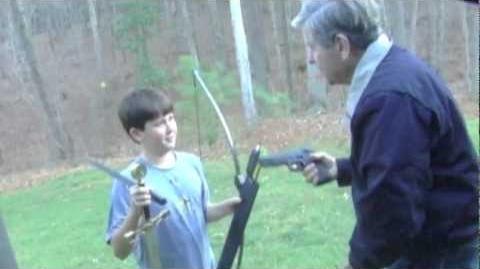 e script to match the book as close as possible. Mr. Davis was involed in the writing of the script and some insight here and there to scenes that would be important later in the series.
After three and a half years the final script got aproved by Mr. Davis, and Christian Friends Productions started casting.
William 'Billy' Bannister was easy as he was cast during the script writing time.
Walter Foley was cast twice. The first actor fell through. The second actor, Aaron Randazzo loves playing the role of Walter and according to the director, fits right in. "He is an amazing actor and he really brings the long days alive with his jokes in and out of the movie."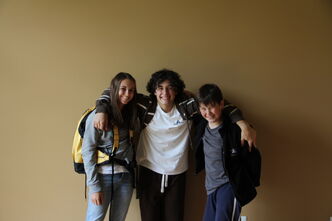 "Bonnie Silver was the hardest to cast" stated the director. "We had many auditions and still couldnt find the right girl." Alex Randazzo,(the actor for Billy) recomended a girl that he had acted with before saying "she is an amazing actress, and... she fits the role 'perfectly' "
Principle photagraphy started in December of 2011. Filming wrapped up on June 23, 2013. 
In a recent interview, Alex Randazzo stated that he was unaware when the movie would be released, but that the editors were working as hard as they could to finish up.  
The Film was released on June 20, 2014 on the movie's website, and the premier in North Carolina(which Byran Davis is rumored to attend) is scheduled for some time in July.  
The website is www.christianfriendsproductions.com